Are you a success-driven leader ready to Wake Up To Your Life?
Work with Amanda Foust to gain more clarity, increase productivity, and find deeper fulfillment!
BOOK A FREE CALL
Taking your business and life to the next level is not easy. If it were... you would have done it by now.
You are drowning in stress, overwhelm, and uncertainty. You feel blocked or trapped by your current reality without an "escape plan" in place. But life doesn't need to feel this way. You don't have to trade your sanity for success. Just like habits, behaviors, and mindsets have led you to where you are now, you are creating TODAY who you want to be TOMORROW.
I want to give you the exact strategies the world's most accomplished and influential people use to manage their emotions, schedule their days, persuade others, and keep their passions and purpose clear and alive.
SHOW ME HOW!
Master Your Mind
Learn to manage your most powerful tool — the mind. Your desired results start with your thoughts and beliefs, and there's so much your mind hasn't yet unlocked. 
Increase Your Success
You know what success feels like. And you're ready for more! Coaching will provide in-depth tools, actionable resources, and daily support to help you reach your personal and professional goals at a faster pace!
Activate Your Full-Potential
You may have some major WINS under your belt, but you are just scratching the surface of what you are capable of! Stop limiting yourself and learn exactly what potential lies beneath the surface!
Listen to the Wake Up To Your Life Podcast
If you're tired of going through the motions and you're craving a life filled with purpose and intention, you're in the right place. Together, we'll explore strategies, share stories, and unlock secrets to living your life to the fullest. Just 2-3 minutes to start your morning and change your day!


LISTEN HERE
Are you tired of trying to wake up to your life on your own?
Work with me as your coach to provide the support, tools, resources, and accountability you need to get the results you've been waiting for.
Don't let another day go by where you feel overwhelmed and directionless. You can choose to make a change at any time that totally transforms the direction of your life both personally and professionally.
I've helped hundreds of successful leaders just like you unlock their potential that has upleveled every aspect of their lives.
Now, it's your turn!


LEARN MORE
You aren't BORN with the life you desire, you CREATE it. So take the first step towards creating more success in your life with one of these FREE downloadable resources.
Free Download
An Introduction To High-Performance Workbook
Want to become a high-performer? This workbook is a great place to start!
FREE DOWNLOAD
Free Download
How To Start A New Habit
Be on your way to starting a new habit and breaking a bad one with the tips in this guide!


FREE DOWNLOAD
Free Download
How To Build An Inner Circle That Leads To Success
Your network is important to your success. Here's a guide to help you build your inner circle with intention.
FREE DOWNLOAD
I got a complete personal transformation.
"I'm honestly astounded by the level of change I've made. I am 100% more self-fulfilled, self-aware, organized mentally, in tune with my emotions, productive, and happier then I was when we first started. I expected coaching to be Amanda keeping me accountable for my business goals and, instead, I got a complete personal transformation. When it comes to self-discovery and sharpening my powers of intuition, I am ecstatic about the strides I've made."
TYLER F.
Literally launched me into a world of prosperity.
"Working with Amanda has been a rewarding experience for both my business and my personal life. It has allowed me to really uncover what was holding me back and has literally launched me into a world of prosperity and purpose beyond what I thought possible. I believe true potential can only be hit when we tackle both our personal and professional lives as a whole. And I refer everyone I know to Amanda because they/we need an objective, resourced advocate to help us in that journey."
MARSHALL M.
My life has changed in ways I couldn't figure out on my own.
"She takes the time to get to know me at my core, while also challenging me to step out of any box I have built so that I can grow and expand my capability and potential. Amanda is an extraordinary coach! My life has changed in ways I couldn't figure out on my own."
JAMI T.
My business has grown by leaps and bounds while my stress level has gone down!
"When I started working with Amanda, I was so overwhelmed by all the things I needed to establish in my new business that I didn't know where to start. Within just a few weeks early on, I felt a sense of ease and order start to come in. Then, I was able to unlock new levels of understanding in terms of my vision and purpose. My business has grown by leaps and bounds while my stress level has gone down! Amanda has a way of taking a big, messy question that I struggle to even articulate, and detangling it into clarity and action - yet she does it in a way that empowers me to make the decisions and design my way to the solutions. She's super responsive to what I need in the moment, whether it be strategy or mindset, while also pushing me into areas I may be avoiding, because she knows there is work to be done there. She identifies where I'm stuck, or negative thought patterns, or lack of clarity, when I don't even see it myself. I could not have grown my business to its first six figures - let alone done so while maintaining my sanity - if it weren't for Amanda!
Julie G.
Meet Your Coach: Amanda Foust
You deserve not only to succeed but to feel fulfillment in your life as well! You don't have to trade one for the other and your success is not what is going to bring you that fulfillment you desire.
Too often I've seen successful people lose themselves and their happiness on their journey towards more. That's why the purpose of my life is to not only have success but to live fully engaged and growth-oriented to empower you to wake up to your life!
Beyond my leadership degree, my training consists of certifications in both high-performance coaching and life coaching. I've been trained in neuroplasticity, the science of well-being, as well as several positive psychology practices that have given me the best tools, resources, and support to help you reach your goals.


READ MORE
Wake Up To Your Life with the

Highest Potential Planner
Created based on the psychology of success-driven individuals who lead busy lives but want to make an impact, we've taken out all the unnecessary, time-consuming fluff and only kept in the science-backed planning techniques that WORK!
It prioritizes BOTH your success AND fulfillment.
This daily tool helps you grow, plan, and take the RIGHT actions towards your highest potential to start winning your days and gain back more of your time.
SHOW ME THE PLANNER
Join the FREE Wake Up To Your Life Newsletter
And receive weekly round-ups of the best personal development content from the top in the industry straight to your inbox!


SIGN UP NOW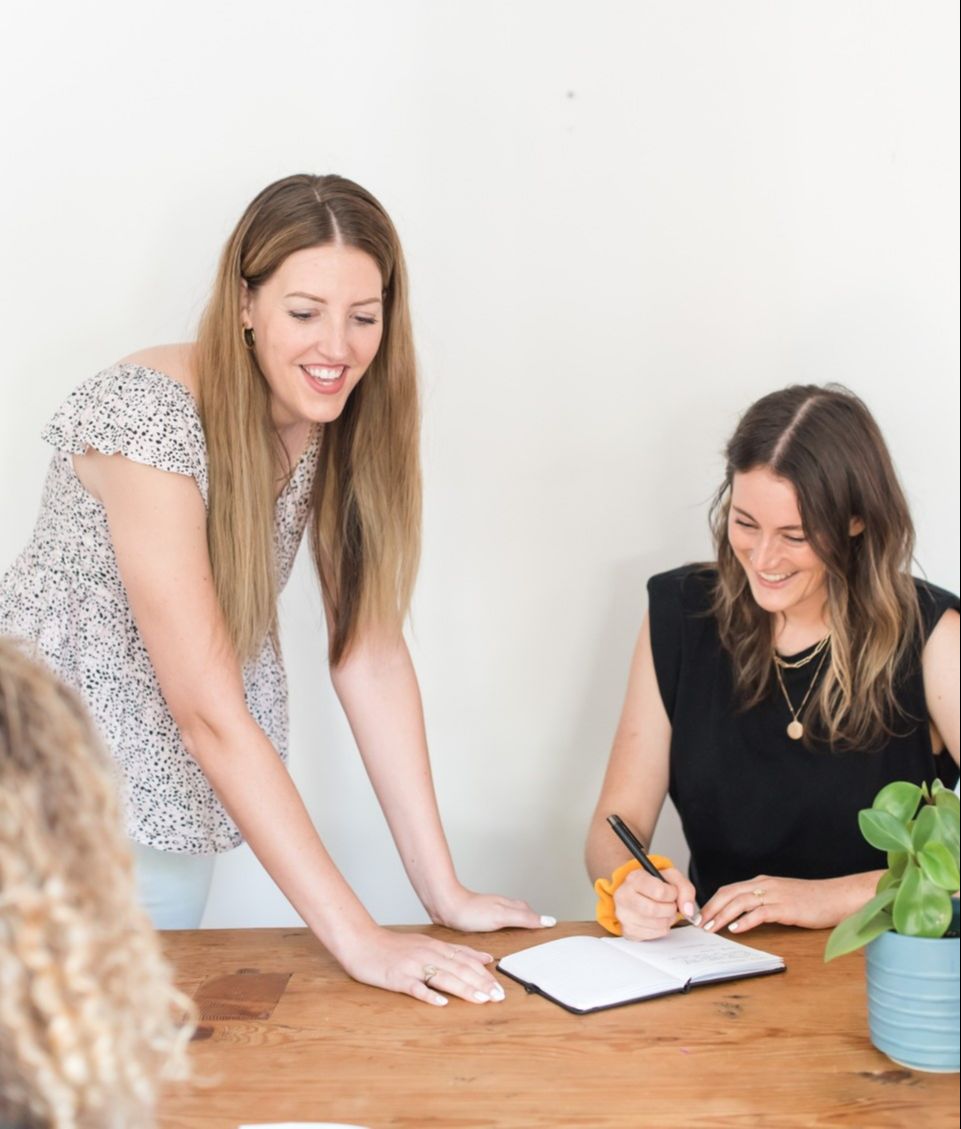 Uncover your planning type so you can save time, optimize your day, and transform the way you plan!
What Kind of Planner Are You?

Take the quiz and in 3 minutesyou can transform your planning process for a lifetime!


TAKE THE QUIZ